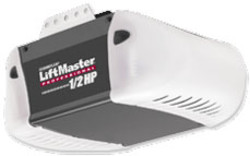 Chances are, your garage door opener is one of those fantastic home conveniences you generally take for granted. After all, it gives you push-button access to the inside of your garage, letting you forget all about the physical exertion required to repeatedly open and close such a cumbersome door by hand. Yet, when you're no longer able to enter and exit as you please, it's only a short while before you come to appreciate the laborsaving advantages of your automatic garage door opener. In that case, it's time to call Allstar Garage Door Repair for whatever type of garage door opener repair you happen to need. With 12 years' experience in residential garage door opener problems, we're your source for reliable service in Frisco and throughout the surrounding areas.
Once you've gotten used to a fully functioning garage door opener, there's no going back to the bother of manual operation. That's why Allstar Garage Door Repair helps you minimize the duration of your garage door opener problems by keeping our trucks well stocked with the quality parts you need and our technicians well versed in a host of common repair issues. Instead of taking chances with some amateur online tutorial, insist on the safety and assurance of our professional garage door openers repair. For the majority of appointments, we can provide same-day solutions to garage door opener issues, including:
Doors that won't close all the way
Sudden reversals of moving doors
Doors that fail to fully open
Motors that won't turn off
Doors not responding to remote control
And more!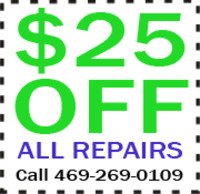 Not only are garage door opener problems a nuisance, but they can also compromise your security, putting your home and family at risk of theft or intrusion. So before you allow unwelcome access to your residence through a faulty garage door, bring in Allstar Garage Door Repair for effective, punctual garage door opener service. We understand the need for speed when it comes to securing your garage door opener repairs, and we'll work diligently to diagnose the root of your issue and get it corrected quickly. From adjusting sensors and switches to replacing worn-out motors, we'll put an end to your garage door opener problems in Frisco.
Garage Door Opener Replacement
In addition to our full-service garage door opener repairs, our licensed and insured specialists provide comprehensive garage door opener replacement. If your current unit has sustained extensive damage or has simply reached its life expectancy, you can count on the pros at Allstar Garage Door Repair to get you back on track with a new, high-quality garage door opener in next to no time. We offer a great selection of name-brand products for your garage door opener replacement, including chain-driven, screw-driven, and belt-driven models from Genie, LiftMaster, Craftsman, and other industry leaders. So don't be stuck in your vehicle in the blazing sun or pouring rain pushing on a remote control button to no avail. For more information about our convenient, satisfaction-guaranteed garage door opener replacement services, contact us today via phone or e-mail.
And remember… Allstar Garage Door Repair is the name to know for fast, affordable emergency service, too. When your garage door opener repair can't wait, call us first. We'll get the job done right, and we won't charge you extra for work done after hours.